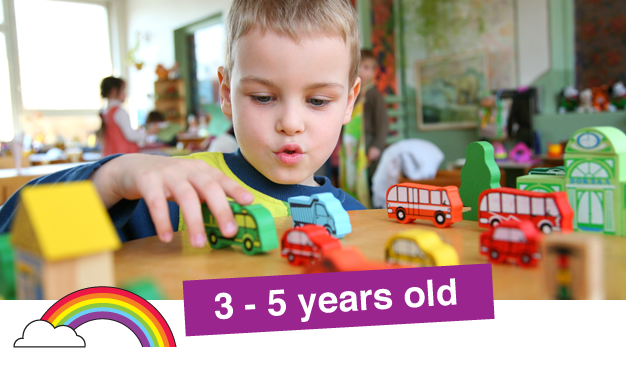 The Rainbow Room
The Rainbow Room is set in a large spacious area which is bright, well equipped and providing the ideal environment for your child to learn and play. The nursery room incorporate all 7 areas outlined in the Early Years Foundation Stage and provide opportunities for your child to play and explore independently.
Children are encouraged to engage in activities that interest them subsequently making it easier for them to learn and become involved.
As your child will be preparing for school, we will concentrate on encouraging independence such as toileting, dressing, table manners and much more. Children will be working in groups and therefore promoting social skills and positive behavioural patterns. Older children will have opportunities to concentrate on writing, number and IT skills in small, closely supervised groups. Work will be adapted to challenge or simplify the needs of each child.
This is the time to explore numbers and letters, with an extensive range of imaginative games. Your child will access toys that link and consolidate all areas outlined in the EYFS. Our staff will work closely with your child to help them reach their full potential and they will be committed to help the smooth transition onto school.